Tattoo School Training Courses in Electrical Rotary Machine
Introduction
For 10 years Bangkok Ink has been offering training in machine and hand poked tattooing. Taking hundreds of students from all over the world and offering them a chance to learn their trade and open their own tattoo studios or work for other tattoo studio's. We have focused on a casual experience where students are encouraged to learn at their own pace with guidance rather than instruction. We believe that the best way for people to learn this craft is to work hard in an environment that allows them to explore their own style and ways to progress. We do not teach hand poked tattooing anymore unless you are a special student and willing to take the time out in your life and also prepared to pay for it.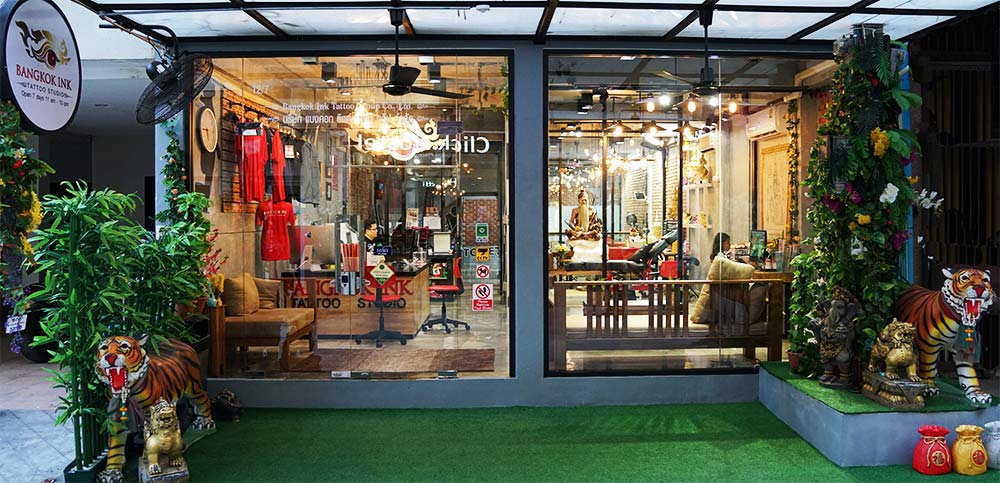 Above is the entrance to Bangkok Ink Tattoo Studio, which is one of the best in the world and very famous. The school is on the second floor and we design the building over a year to make it the best to tattoo in. We have re-designed it 3 times in one year to make it perfect
Our tattoo school is a world leading and long established successful tattoo school close to Phrom Phong BTS station in main street Sukhumvit 33. Modern air conditioned with HEPA air filtration premises to kill all airborne germs. Fully certified by the government to hospital standards.
If you would like live updates and follow progress on what our students tattoo on our models, then follow our Facebook Page & Reviews for Tattoo School Thailand which our models have given our students 4.8 stars, that is good. We have come a long way over 10 years and producing some of the best students in the world. Alex our instructor is the best. We have all the latest techniques which we have developed ourselves in the most modern studio that you can learn in. It has taken many years to get here and a lot of investment, but we have got here. In the past we have had 5 to 6 students at a time in a smaller area. But now we only take 2 students at a time in this big studio. Why do we do that, because we want the best atmosphere and relaxed environment for you to learn in. It is not just about money anymore for us. It is about the Bangkok Ink family and if we all work together then we make money. Take a look at the pictures below. I can not explain how much time we have put in to this to make it work.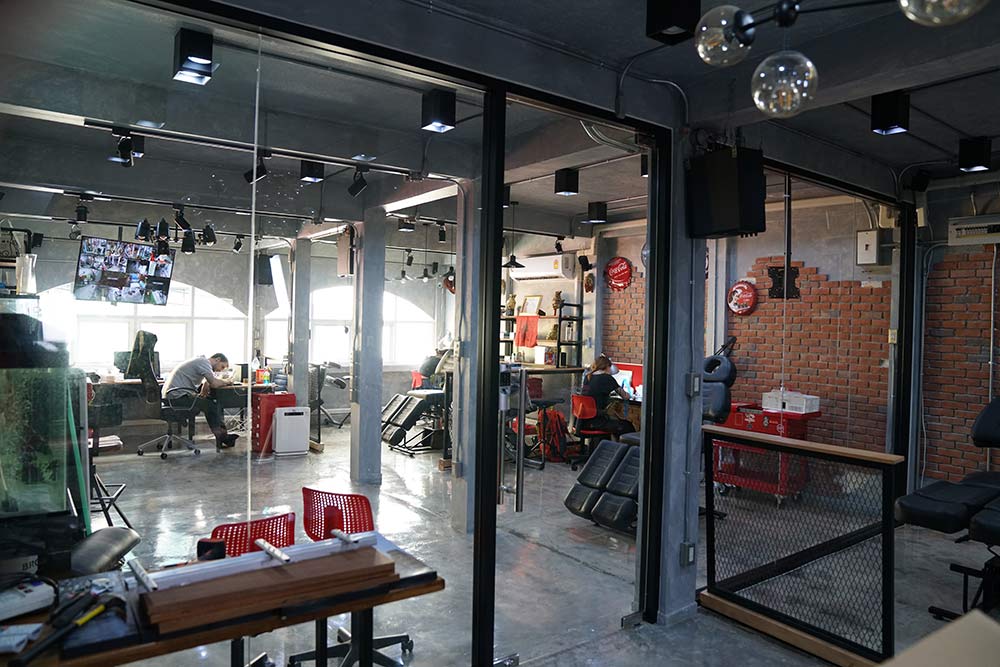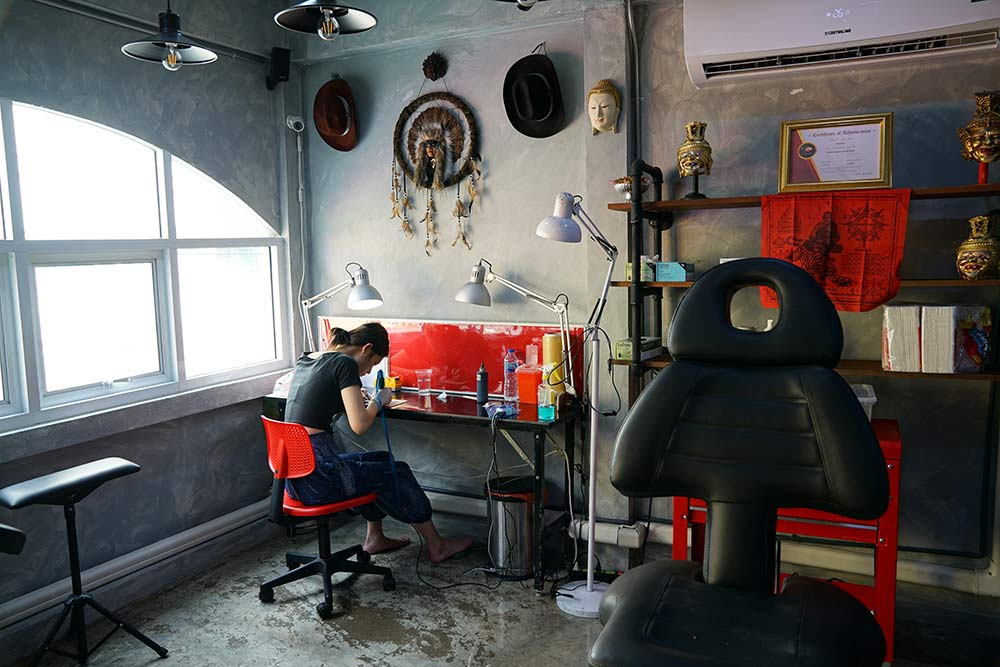 Below Alex teaching the student on our own developed practise skin. It take a long time to get that fake skin to work good.